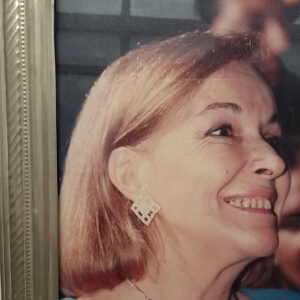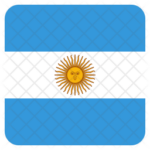 Maria Elena Del Valle de Chazal-Malena
08/12/1939-12/08/2018
Malenita querida Mamá
Renacía como el ave Fénix ante cada una de las situaciones que se fueron presentando en su vida, que por cierto fueron muchas y variadas, alegres y de las otras…
Perdió a su papá de muy niña, con sólo cinco años, dolor del que creo nunca pudo recuperarse del todo.
Fue generosa con la vida y la vida con ella, que le regaló cinco hijos.
Tenía la virtud de estar al fin presente, estando cerca o lejos. Siempre estuvo para cada uno de nosotros, lo más importante en su vida, sus hijos.
Abuela y bisabuela feliz!
Querida y cercana a cada uno de sus nietos, que la amaban entrañablemente y aún la extrañan día a día.
Guardó en su corazón de niña a su Tucumán querido, donde nació y vivió hasta sólo los 21 años y al que no pudo volver, ya, en los últimos años de su vida.
Vivió orgullosa y amorosamente su pertenencia a la familia de Chazal. Nos dejó como herencia ese mismo orgullo, ese amor, a nosotros y a sus nietos.
La extrañamos y la extrañaremos. Está presente, como siempre, ahora desde otra dimensión…
Malenita Querida!
Ricardo-Marilé-Cristina-Max-Fernanda
Dear Mom Malenita
Reborn as the Phoenix before each of the situations that arose in her life, wich were plentiful and diverse, happy and from the other kind…
She lost her dad at a very young age, only 5 years old, a pain from wich we suspect never quite recovered.
She was generous with life and life with her, and was given 5 children.
She had the virtue to be present, whether she was far away or near by, She was always there for each of us, the most important thing in her life, her children.
Happy Grandmother and great-grandmother!
Dear and close to each of her grandchildren, who loved her endearingly and still miss her in their daily lives.
She kept her beloved Tucuman in her childish heart, where she was born and lived until the age of 21, to where she couldn´t return in her last days.
She lived proud and lovingly her belonging to the de Chazal family. As a heritage she left us the same pride, that the same love to us and her grandchildren.
We miss her and we will miss her. She is present, as always, now in another dimension…
Malenita Beloved!
Malenita ChèreMaman
Elle renaissaitcomme le phénix face à toutes situations qui se sont produites dans sa vie, qui ont été d'ailleursnombreuses et variées, joyeuses et non joyeuses…
Son père mourut quand elle était très petite. Elle avait à peine cinq ans. Une douleur dont elle ne put jamais se remettre complètement.
Elle fût généreuse avec la Vie, et la Vie avec elle. Elle eut cinq enfants.
Elle avait la vertu d'être toujours tout près de nous, ses enfants, qu'elle considérait le plus important de sa vie.
Heureuse grand-mère et arrière-grand-mère!
Proche aussi de chacun de ses petits-enfants, qui l'aimaient beaucoup et auxquels elle manque chaque jour.
Elle a toujours gardé dans son cœur son bien-aimé Tucumán, où elle est née et vécut jusqu'à l'âge de 21 ans, et où elle n'a pas pu retourner en ces dernières années.
Elle a vécu fièrement et avec amour son appartenance à la famille de Chazal et nous a laissé cette même fierté, cet amour, à nous, ses chers enfants.
Elle nous manque et elle nous manquera. Elle est toujours présente, maintenant d'une autre façon.
Malenita chérie!
Ricardo-Marilé-Cristina-Max-Fernanda